Tech Lubricants & Chemicals
TEC 706-1
Use in any tire/tube assemblies for ease of installation and to prevent wrinkling of the tube which can lead to leaks.
TEC704
Rub-O-Matic.Pre-Buff Rubber Cleaner. Used in conjunction with #933 inner liner scraper to remove contaminates from the inner liner before buffing.
TEC751
Concentrated formula makes locating air leaks easier! Quick/easy application. Can be used on all types of tires, tubes, valves and rims.
946ml Bottle
TEC738
Security Coat is a high density liquid rubber sealer, spread over top of a newly applied patch. It helps to seal any small air leaks from over-buffed area.
TEC735
TECH Bead Sealer's extra thick formula provides an air tight seal between the wheel and the tire beads. Comes in a 1 Qt. can with a brush top lid for easy application.
1 Quart - Case/10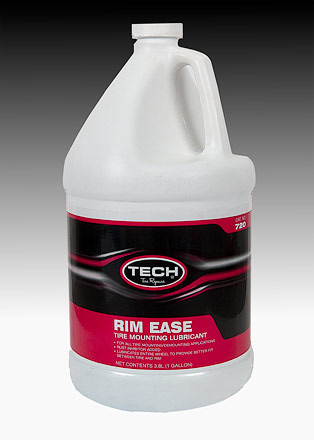 TEC720
Rim Ease tire lubricant is recommended for most tire mount and demount applications. Ready to use water based liquid formula with rust inhibitors. Provides excellent lubricity and dries tacky to prevent tire/rim slippage.
Premixed 3.8 L Jug
TEC783
Designed for direct applications, this blend of specialty soaps, corrosion inhibitors, preservatives, solvents and water can be used in any application where rubber needs to be lubricated relative to its dry state.
Convenient 8 lb Pail
TEC723M
Murphy's Heavy Duty tire and tube mounting compound 25 LB,with rust inhibitor, Excellent for bead packing.
2110
This corrosion resistant tire mounting lubricant prevents rusting wheel rims. Its rust resistant formula also helps prevent tire bead freezing and helps seat tubeless tires in sub-freezing temperatures.