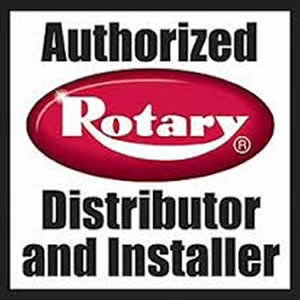 We are proud to add the Rotary line of lifts to our product offering. B-Line and Rotary have aligned corporate cultures focused on quality, integrity and customer satisfaction.
As a master distributor we can offer very competitive prices and prompt delivery.
Our factory trained Rotary Authorized Installers (RAI) can provide quality installations to maximize warranty as well as yearly inspections and service on Rotary lifts.